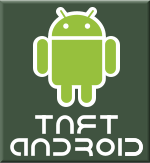 TNET Android Development
TNET Services, Inc. is a registered Android developer.
How did I get here?
You most likely attempted to grab a file from the DROID file area and either mistyped it, or it has been moved or removed.
Android Market Place
Currently, we don't have any apps available on the market place at this time.
Planned Development:
Cumulus Weather App
Weather-Display App
GPS trap App
Remote Database App
Useful Applications