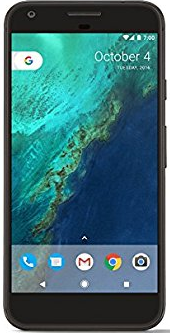 Google Pixel 2
I got the Pixel around the first of the year. This month (Oct 2017) I upgraded again to the Google Pixel 2.
My son was gifted this phone in Oct to replace his Samsung Galaxy S5.
The Pixel 2, is a tad bit taller, about the same width but is a lot faster. Well integrated into Android Oreo.
Pixel 2 Specs
Dimensions: 145.7 X 69.7 X 7.8mm
Weight: 143 grams
Display: 5-inch FHD (1920x1080) AMOLED
Chip: Snapdragon 835
RAM: 4GB
Battery: 2,700mAh
Camera: 12.2MP, f/1.8, OIS
Storage 64GB, 128GB
Water/dust resistance: None
OS: Android 8.0
Colors: Just Black, Clearly White, Kinda Blue
More to come...
Info Pages (If any):