TNET Cool Tools List
Below is a list of software tools used by TNET in every day use that it recommends to it's clients. Most of these are not free tools, but the value of them makes the more than worthwhile.
Note: Some of the links below include affiliate links which result in a small commission if you choose to purchase the software.
---

Faststone Capture
FastStone Capture is a powerful, flexible and intuitive screen-capture utility. It allows you to capture anything on the screen including windows, objects, full screen, rectangle regions, freehand-selected regions and scrolling windows/web pages. It has innovative features such as a floating Capture Panel, hotkeys, resizing, cropping, text annotation, printing, e-mailing, screen magnifier and many more. Now ShareWare but worth the $19.95 for a lifetime license
---

IDM's UltraEdit
Very powerful, flexible Programmers Editor that has both extensive editing capabilities as well as network tools FTP, SFTP SSH file access tools. A must for anyone that does serious text editing. If you use the trial version and decide that you want to use it, I would recommend getting the "Add unlimited upgrades" as you will want to do updates and this will allow you to update without additional costs. They have specials from time to time which can make the cost less.
---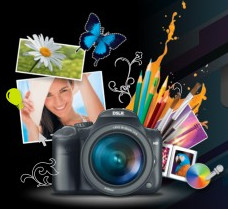 Xara Web Designer 7
My primary graphics creation program is Xara Web Designer 7. It is a vector graphics package that pretty much makes it possible for me to reproduce, recreate and design almost any type of graphic that I might need. Almost 99% of all graphics on this site was produced using Xara Web Designer 7.
Note that Xara likes to do upgrades and changes its product name often. I think their upgrade terms are not very user friendly and only upgrade ever couple versions as it can be expensive. The base package is called Xara Web Designer 7 and is around $99. The professional version which has some extra features is a lot more $299. For what I do, it is hard to justify the price difference and normally stay with the lesser of the two packages.
---

RealVNC
Strong security. Integrated file transfer, printing & chat
For home users or small businesses. Access your workstation from anywhere with security and access. RealVNC, the Private Edition is not free, but worth the $30 initial fee and the ~$6 yearly upgrade fee. Provides access from many remote computer locations to your workstation with confidence of security with an easy to setup and use interface.
While there is a free version of VNC, the Personal Paid edition provides for Encryption of your date which is highly recommended to prevent snooping.
---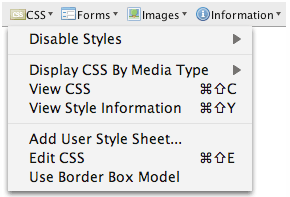 Firefox with Web Developer
Created by Chris Pederick, the Web Developer Addon for FireFox, turns Firefox into a web developers tools that lets you really see what is going on in the web pages you are visiting. If you are just trying to see what images are being used, what sizes, paths, outlines of tables and objects, CSS... Lots of great CSS tools to see, manipulate etc...
A MUST HAVE for those learning CSS, and web desing... Helps with Validation and much more... FREE tool.
Note that the same plugin is available for Chrome as well... however it is not nearly as powerful when used with Chrome vs using it with Firefox.
---

IMGUR Service
Actually a service rather than a tool, though they offer apps for use with Android and iPhones. This service is a cyberlocker for images with the ability to create albums of images for both private and public access. Used by many forums to display graphical data for informative purposes without having to use your own servers.
---
Comments
There are no approved comments yet...
Add Your Comment
The form below allows you to add a comment to this page. Comments are moderated.