TNET Services, Inc.
is located in the City of Mesa, Arizona and is a software development company that specializes in development of accessible technologies for the use by both the general public and the disABLED community.
The aim is to provide interfaces that permit the use by all to access the same information and data using modified interfaces that can accommodate various needs.
Originally established in 1984 and connected to the Internet since 1992, for more than 33 years TNET has created software that enables people with disabilities to interface with the rest of the world via a variety of different software products.
Most of these efforts have been done in conjunction with a group of Independent Living Centers that provide services and support for people with disabilities so they can live on their own with access and dignity.
TNET assists in hosting, Website design, DNS and other Internet related software development projects.
Seasonal Timing
8 Until Christmas
15 Days until Jan 2018!

Restricted Access: Some sections of this website require you to be logged in to view and are not visible until you are logged in using an authorized account. Use the login button on the right menu to login. Login accounts are only issued to authorized users.
Do you know how to type?
I have found a surprising number of people in tech that don't know how to type. This becomes very apparent when interacting using IM, chat and other function where you send a message and the response is very long coming back. In many of these types of apps, you can tell when someone is typing.
Free Typing Lessons
The following link is to a free typing lesson package that you can learn on your own the proper finger placements for the home keys and will after exercise step you forward in learning how to type using full touch typing without having to look at the keys.
Products & Things Section Added
Been looking at new products and stuff... Added a new section that will be added to as we find and use more. Covering Applications, Devices, Mobile Computing and Phones...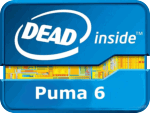 Intel Puma 6 processor broken and insecure
This processor has known security and hardware issues for which Intel has no fix for and is included many common modems and routers and other products. There is NO fix for this.
This includes Latency / Jitter, Limited bandwidth with packet loss under load, and more importantly a unpatched 0-day exploit which can allow a hacker to shutdown your access to the Internet.
Quicklink Downloads
This will download and run a small application on your computer that allows remote access to your computer from someone who has the Full Version loaded already. Each time a connection is made to your computer, you will provide access permission or the connection will not be allowed.